Our Story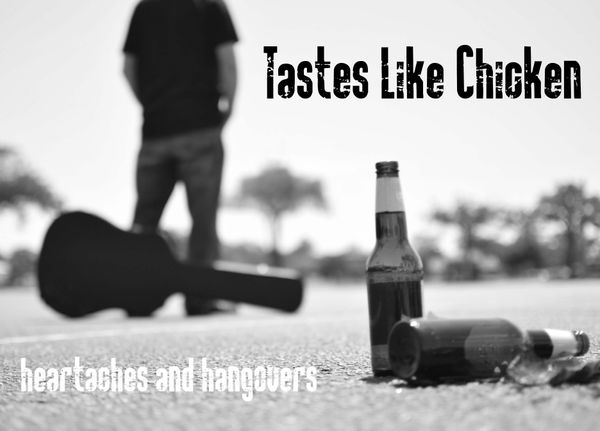 Background
TLC began as a band in 2010 for a Halloween show in their hometown of Florence, SC. Due to the response from that show other venues came calling and they have since played hundreds of shows throughout the Southeast.  Evidence of what influences shaped Tastes Like Chicken's sound is a bit of challenge to pinpoint. Thus, when someone once asked, Frontman, Lance Shirley to describe his band's sound, he said... "Well, It kind of tastes like Chicken." Thereafter, that's what people referred to them as and the band had found its' name.   The band's quintessentially Americana sound was borne out of myriad genres of music including Jazz, R&B, Country, Soul, Hip Hop, Gospel and Southern Rock. Starting out in Florence, SC they have since become a fixture on the music scene around the state playing upwards of 200 shows and area festivals a year. 
Tastes Like Chicken prided themselves on their musicianship, audience engagement and original music.  Their time spent playing is evident in their vocal harmonies and supremely tight sound, with a saxophone as their lead instrument.


They have built up a large following and in 2012, they were named THE BEST BAND IN THE PEE DEE by the Florence Morning News. Tastes Like Chicken band members have had the pleasure of sharing the stage with artists like Sister Hazel, Lee Brice, Boyz II Men, Edwin McCain and The Blue Dogs.

Their debut album, "Don't Tempt Me" (2012) is still a hot commodity at their shows and fans buy their CDs as much today as when they first released it.   In 2016, Lance and Chad began writing in earnest and got the whole band back into Southern Harmony Studios in Florence, SC. Heartaches and Hangovers released in Summer of 2017 and has received tremendous national acclaim and playlisting on Spotify in 2017-18 and have been nominated and voted Best of on numerous terrestrial and streaming radio stations.